World Leader in Young Children's Creative and Critical Thinking
Being first in the world, John Langrehr Thinking Program (JLTP) is a revolutionary program that focuses on teaching young students the positive mindset and thinking skills needed for creative and critical thinking.
Based on Dr John Langrehr's 30 years of research, JLTP teaches young children HOW to think as well as WHAT to think about. Most early childhood programs teach content or new knowledge. JLTP teaches children to look beyond this knowledge and generate their own thoughts and ideas. If the attitude and skills are firmly embedded at an early age, these vital forms of thinking would persist and benefit the children throughout their lives.
Educational Objectives:
Create the creativity in your child!
Develop risk taking, cautious and curious mindsets needed for creative and critical thinking.
Teach thinking questions that creative, critical and curious thinkers ask themselves.
Apply these essential thinking skills in solving problems.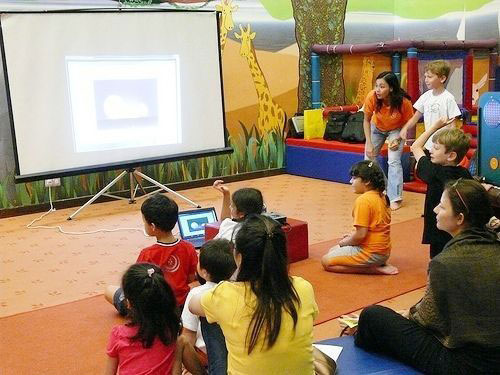 Fun and Interactive Classes!
This interactive program uses the Multi-media and Multi-sensory approach, incorporating a world class curriculum that brings together advanced computer-based, movie-style lessons with hands-on classroom discovery and exploration.
JLTP teaches children to look beyond learning existing content and generate new ideas and knowledge for themselves.
Thinking Skills to be Developed
JLTP focuses on teaching young learners both creative and critical thinking. Creative thinking demands a risk taking and imaginative mindset. It helps you to escape the usual or dominant patterns the brain stores for us. Critical thinking demands an open minded and objective mindset. It is the ability to judge or make decisions using good reasons or criteria."

– Dr John Langrehr
There are more than 20 essential skills on Creative and Critical Thinking that will be taught in JLTP.
What is it?

Thinking Skills to be exercised
How do they help?
Creative Thinking
It is the ability to escape usual or dominant patterns stored in our brains in order to find novel or unusual solutions and products.



Creative reversals


Creative consequences


Creative comparisons


Creative design analysis


Creative problem solving


Creative uses


Creative imaginations



Loosen up existing brain patterns and develop a flexible mindset needed for thinking in novel ways.
Critical Thinking
It involves asking yourself probing questions about features of information in order to make judgements about it.



Distinguishing facts from opinions


Identifying sure from unsure conclusions


Identifying relevant from irrelevant factors


Identifying causes from effects


Asking self-probing questions


Considering opposite point of view



Learn probing questions to judge features of information.
Organizational Thinking
It involves the use of properties of examples to compare, group, order and generalize them in the brain.



Comparing


Categorising


Generalizing


Ordering



Store and retrieve examples of concepts in our memory.
Features & Benefits
Multiple-Answer Questions
Develop inventiveness and individual ideas, choices and reasons.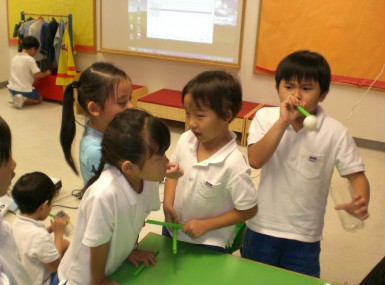 Problem Solving Scenarios
Develop the flexibility and flair to solve simple problems they encounter.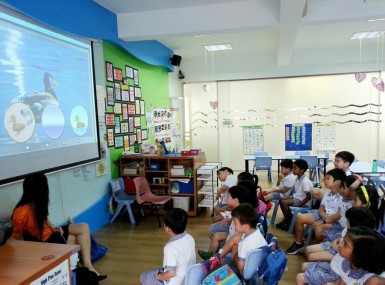 Animated Movie-Style Lessons
Appeal to young children and keeps them focussed on learning; despite their short attention spans.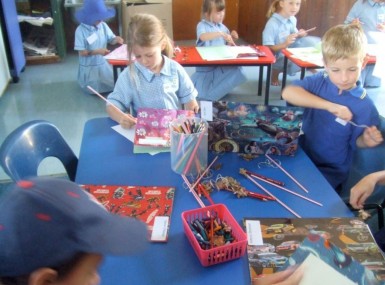 Hands-On Exploration
Maximize children's learning through multi-sensory approach.
Ample Speaking Opportunities
Fun questions and encouraging environment motivate children to speak out their ideas aloud; making them a better Thinker and Speaker!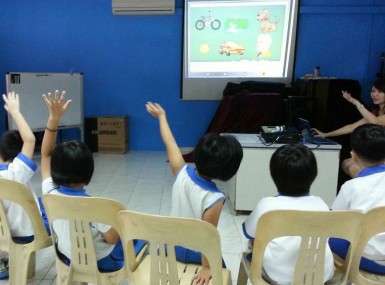 Brainstorming and discussions in a small group
Children's interpersonal skills will be enhanced. They will learn to listen to others and view things from others' perspectives too.